1519
chimes through
a quiet Sunday morning ...
twittering
--gillena cox
Revisit
quiet
quiet street
Sunday Lime1
Sunday Smiles
How is your Sunday going?
Today is #9 in the series 'Sunday Lime'
To share with me you can EMAIL me; you can COMMENT; and can also enter a LINK from your blog, at the Linky below
I am blog hopping today at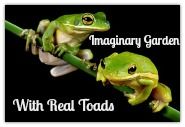 Prompt #3. A Grain of Sunlight

Poetry Pantry 223



Recuerda Mi Corazon haiku my heart "quiet"

Labels: haiga, haiku, quiet, Sunday, Sunday Lime